How do I submit Apps to Magic Leap World?
1. Go to https://developer.magicleap.com/enroll
2. Click "Join as an Individual".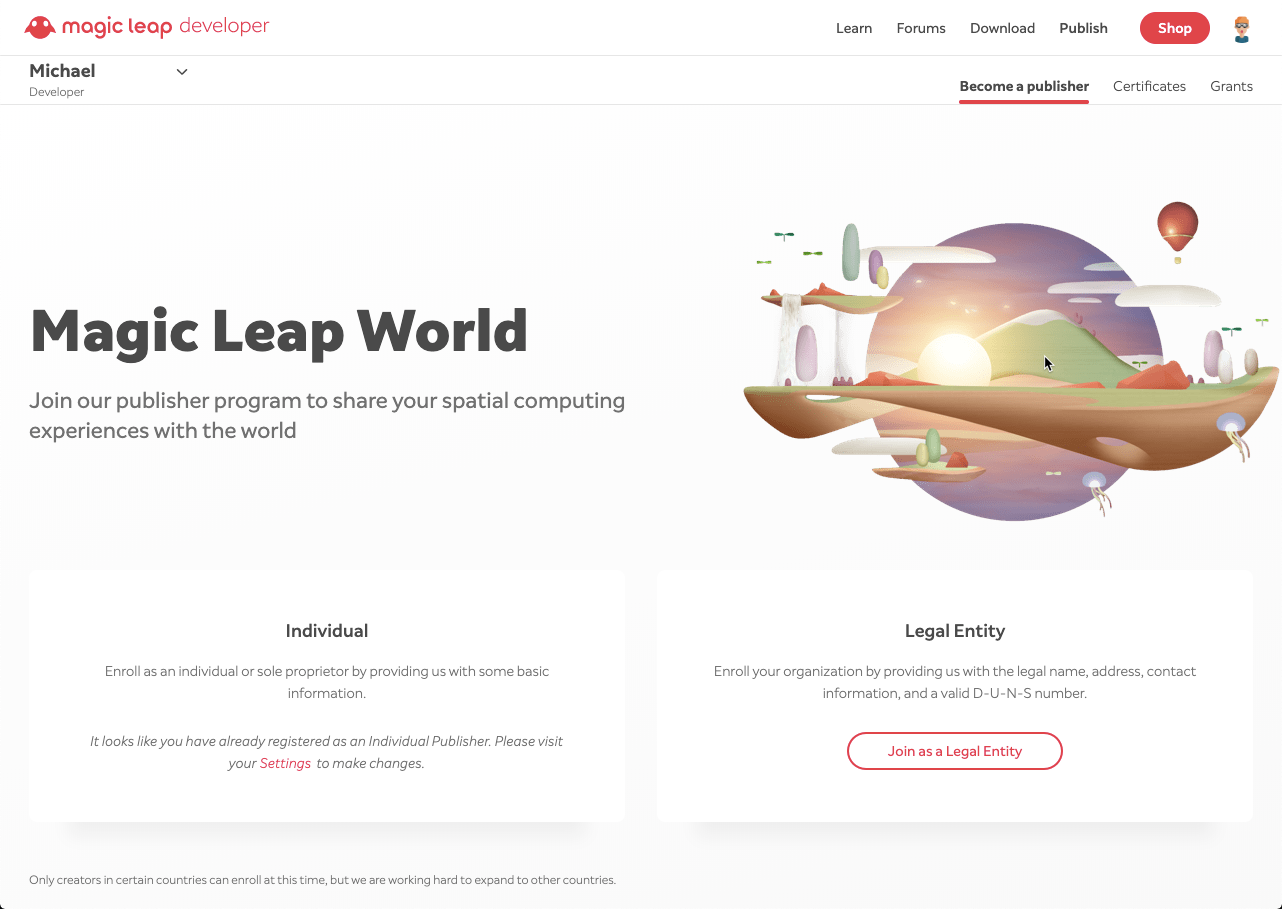 3. Accept the Publisher Registration Agreement by checking the box and click Next.
4. Enter your Contact Information and Mailing Address.
5. Click Submit and you are on your way!
I live outside the US, can I publish?
At this time, we are accepting Apps from Germany, France, United Kingdom and the United States. We are working hard to open up to other countries soon.
What do I need to publish an app?
Refer to our Learning Guides for information about the app submission process.
How do I set a purchase price?
Currently, individuals may only submit free applications to Magic Leap World. Merchant capabilities are coming soon!
Why would I want to submit a free App to Magic Leap World?
Magic Leap is the future of computing and being part of the future means we are asking a few curious individuals to lead the way. You can help everyone explore the Magicverse by sharing your creation and you will get the same benefit.
What are the requirements to publish an app?
You must be a US resident and at least 18 years of age. See Publisher Registration Agreement for more information.
How many Apps can I submit?
You can submit as many Apps as you would like under your Account. Note: an individual may only have a single Individual Publisher account but can belong to several legal entity publisher organizations.
How do I edit my Account Details?
You can edit your mailing address and phone number. For any edits to your name, please contact care@magicleap.com.