Magic Leap 2 devices can be connected to a wireless network via the on-device settings menu, or using ADB commands.
Connecting on Device
From your Magic Leap 2's home screen, open Settings in the app launcher.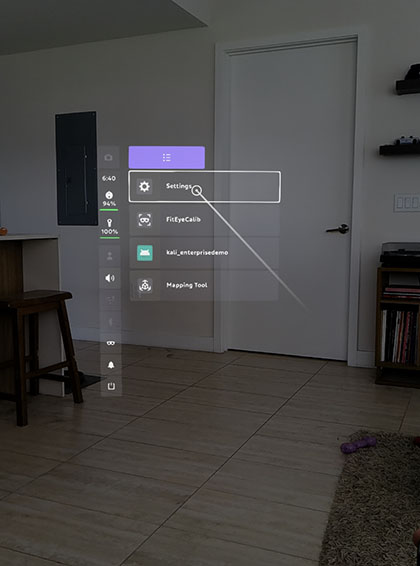 Select "Network & Internet".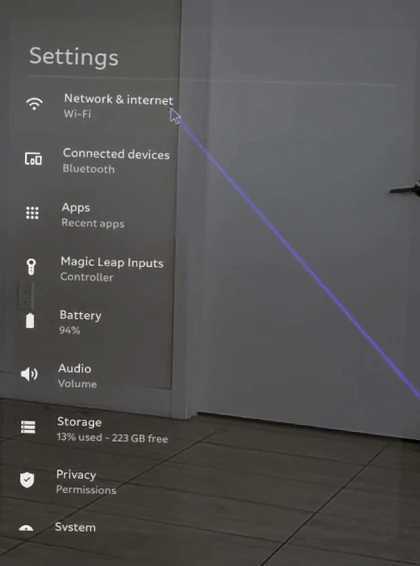 Select the wireless network you're connecting to from the list. If a password is required, a virtual keyboard will pop up for you to enter it.
Finding Your MAC Address
Your can find your device's MAC address opening the Settings app. In the Settings app, scroll down and select "About device". On the screen that appears, you will see the "Wi-fi MAC Address" listed.