Magic Leap Hub is a piece of software for managing your Magic Leap 2 development tools and connecting your device to your desktop computer, similar to The Lab for the original Magic Leap. It can be download from our Magic Leap 2 Developer Portal. You'll need to enable Developer Mode to use ML Hub.
Note: Magic Leap Hub is only compatible with Magic Leap 2. Magic Leap 1 users should still use The Lab.
New Feature - OS Updates
Magic Leap Hub allows users to download OS images for flashing their devices with. For instructions on downloading OS updates, check out this article.
Device Bridge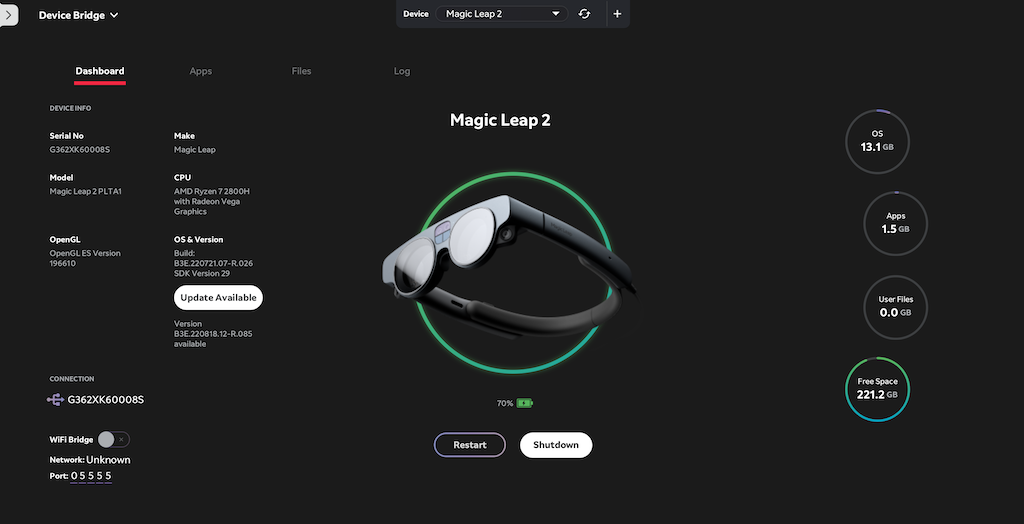 Device Bridge looks and functions similarly to the original The Lab's Device Bridge. You can see quick stats about your device, including free space, battery life, OS version, model #, serial #, name, and more at a glance.
Installing and Uninstalling Apps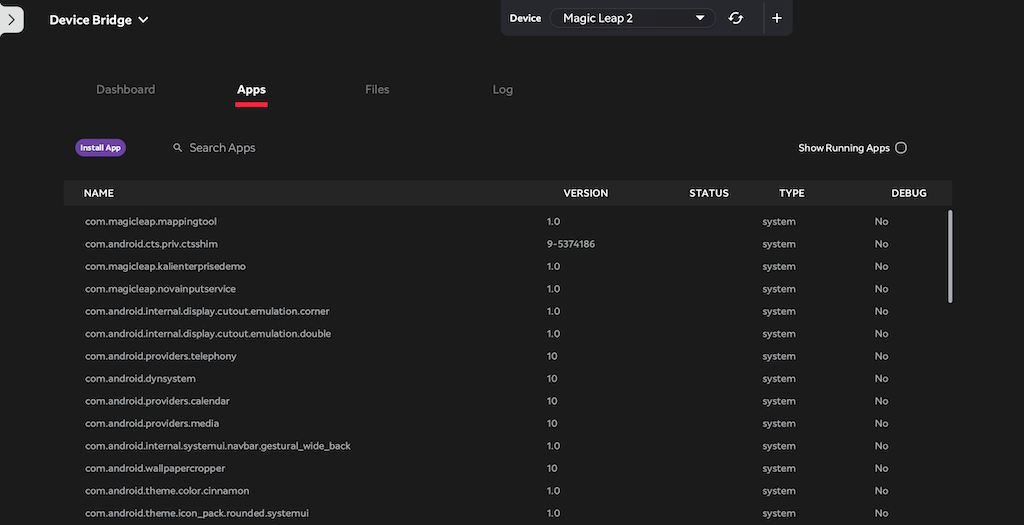 Apps can be installed to your device using Magic Leap Hub's device bridge. From the Device Bridge dashboard:
Click "Apps" to see a list of currently installed applications. If you wish to uninstall an application, find the application's package name in the list and click on it. A panel will appear on the left-hand side, including an uninstall button. Click uninstall and follow the prompts.
Click the purple "Install App" button to open your operating system's file explorer.
Browse to the .APK you're looking to install, and click "Open" to begin the installation process.
While the app installs you will see a UI element like below. Once installation is complete, it will disappear. You should now see, and be able to launch, the app on your device's home menu.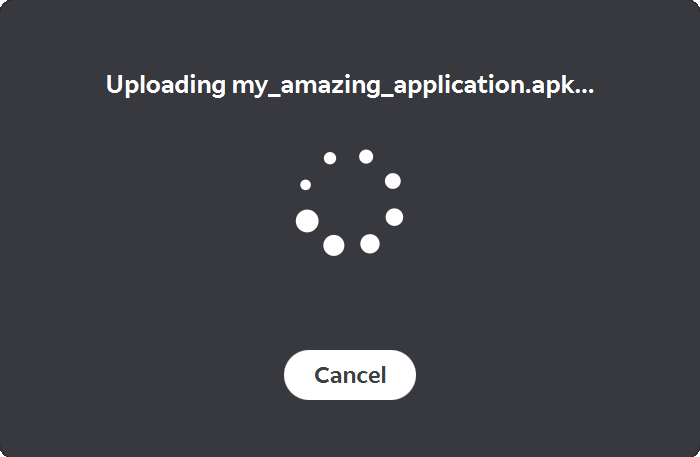 For more information on Magic Leap Hub, check out our Developer Portal.