You can capture videos and screenshot with your Magic Leap 2 using your controller, or ADB.
Capture with the Controller
To capture a screenshot on the device, Press the Home button, then immediately tap the Bumper.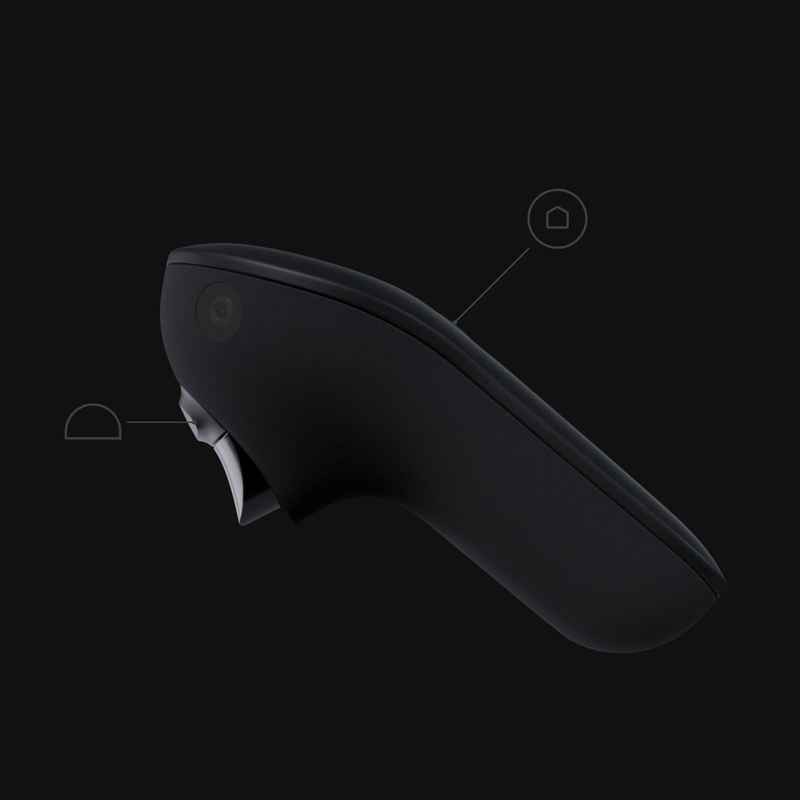 To record a video, press the Home button, then immediately hold the Bumper for about 1.5 seconds. To stop recording a video, repeat the above step hold the Home button and tap the Bumper. Make sure you release both buttons after about one and a half seconds. This is the same method for taking a screenshot.
When recording video, or taking a screenshot, a UI overlay similar to a camera frame will appear showing what content is actually being captured by the device. A 3-second countdown timer will also appear, content will not be captured until after this countdown ends.
Capture Using ADB Commands
You can also capture screenshots and videos from the ADB console while your device is connected to your computer. Learn more at our Developer Portal.
Retrieving Captured Content in Magic Leap Hub
Captured video and screenshots can be downloaded to your computer using Magic Leap Hub. From the "Files" screen in Device Bridge, navigate to "Storage > Self > DCIM" in the file tree. Navigate to the "video" folders for recordings, and "photos" for screenshots.
Select the file(s) you wish to download in the folder, and click the "Download" button on the left. This will download the captured content to a "downloads" folder in your "MagicLeap" folder. The Magic Leap 2 folder is usually found under your computer's user folder.
Examples for a user named John Doe on Mac and Windows are below:
MacOS
/Users/John Doe/MagicLeap/downloads
Windows
C:\Users\John Doe\MagicLeap\downloads