The upgraded Magic Leap 2 controller offers the same functionality as the Magic Leap 1 controller, but it now includes an improved tracking system using two on-controller cameras. Below you can learn more about the controller buttons and sensors, touchpad gestures, and important changes from the Magic Leap 1 SDK.
Controller Diagram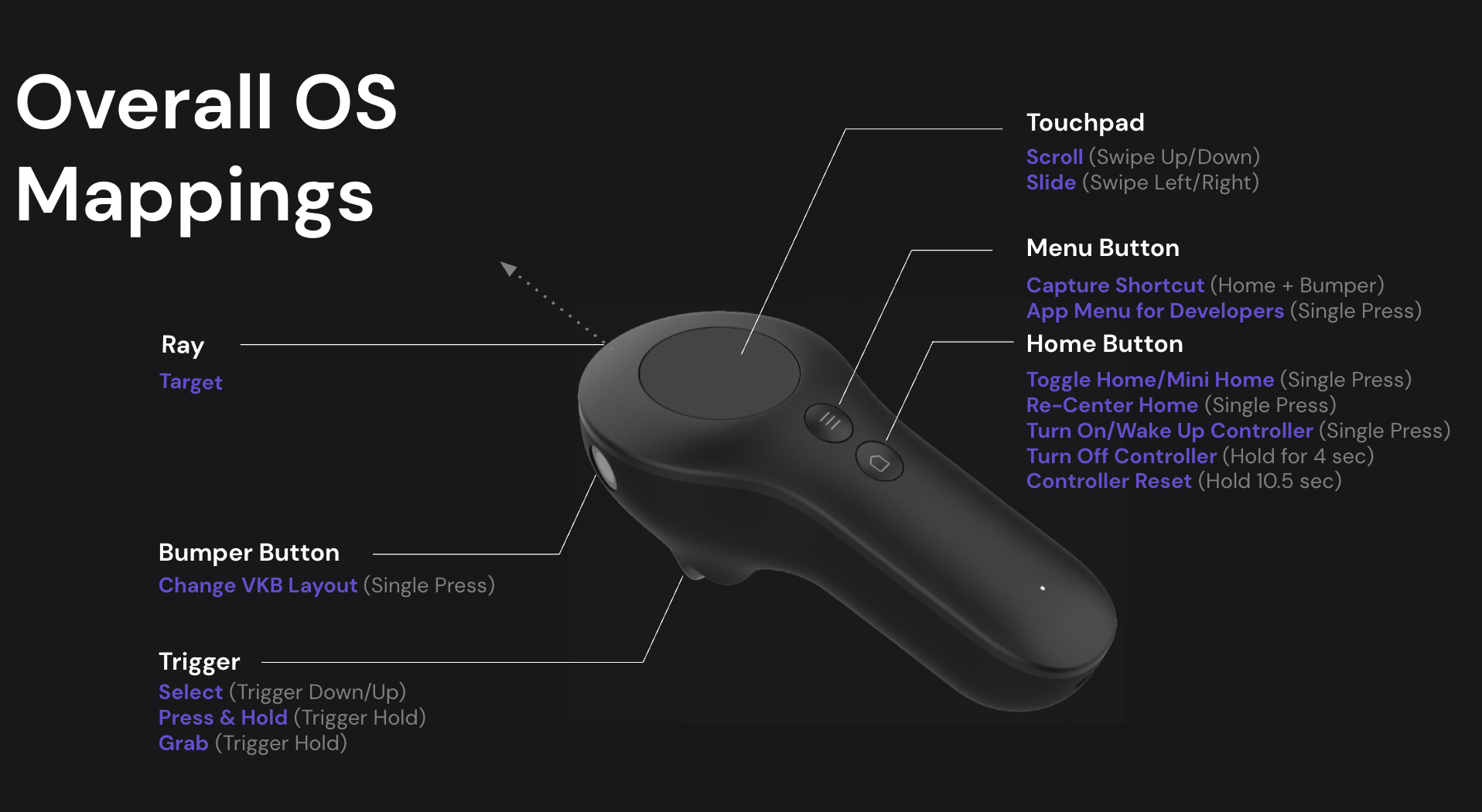 Touchpad Gestures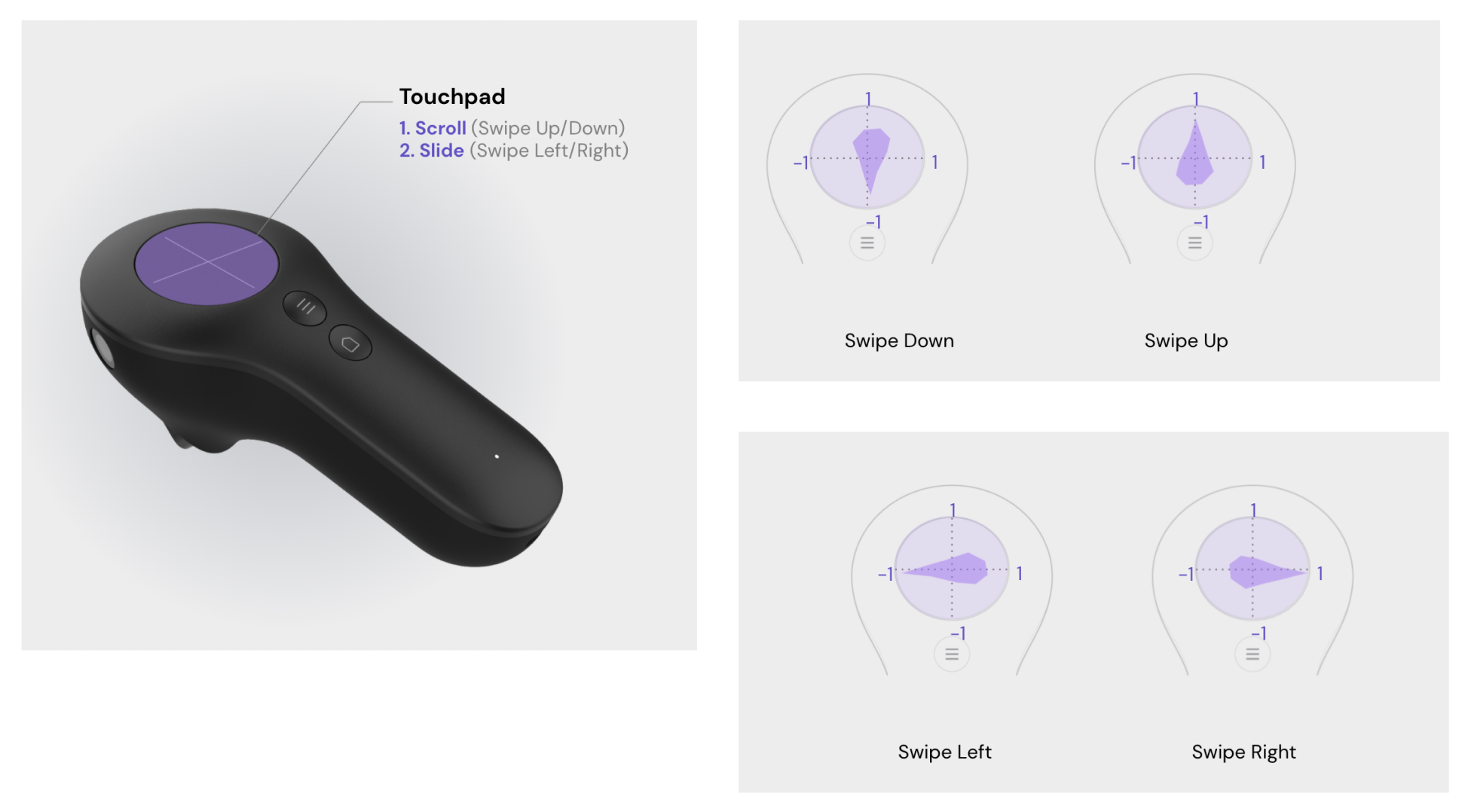 Pairing and Updating Your Controller
Before pairing your controller to your device for the first time, make sure it is sufficiently charged. Pairing and updating your controller is simple - connect your controller to your device's compute pack via a USB-C cable. If the controller's firmware needs updating, you will see a notification pop-up on your device notifying you of the in-progress update. Do not unplug your controller during this process. You will be notified when the update completes.
Once your controller is up-to-date leave it plugged in until you receive a notification it has been successfully paired with your device.
Troubleshooting Controller Issues
Controller Unresponsive
If you controller is unresponsive - that is, not responding to inputs, no LED indicators are appearing, and not pairing with your device, try holding down the home button for 11 seconds. This will perform a hard reset on the controller. If issues persists after that, please contact our Customer Care team.
If you have recently updated your device's operating system and your Controller fails to update and results in the Controller not connecting to the Compute Pack or failing to boot; a manual flash may be required. Please see our Developer Portal for instructions on how to manually flash the Controller.