You can stream your experience on Magic Leap 2 to your computer using Magic Leap Hub.
Pre-Requisites
To use Device Stream you must:
Have both your Magic Leap 2 and computer connected to the same wireless network
Enable Wi-Fi Bridge on your Magic Leap 2

To enable Wi-Fi Bridge, connect your Magic Leap 2 to your computer and, in Magic Leap Hub's device bridge, toggle on the "Wi-Fi Bridge" option



Enable Device Stream on your Magic Leap, do this by going to "Settings" > "System" > "Capture and Device Stream" and toggle "Enable Device Stream" on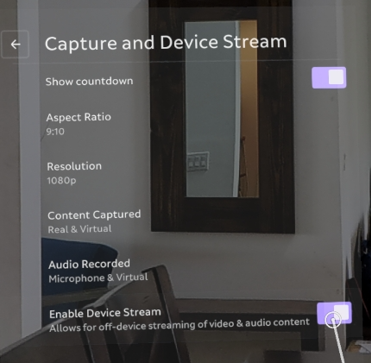 Using Device Stream
From Magic Leap Hub's home screen, click on the "Device Stream" button. Click the grey "Play" button in the center of the screen that appears. A message like the below will pop up on your computer: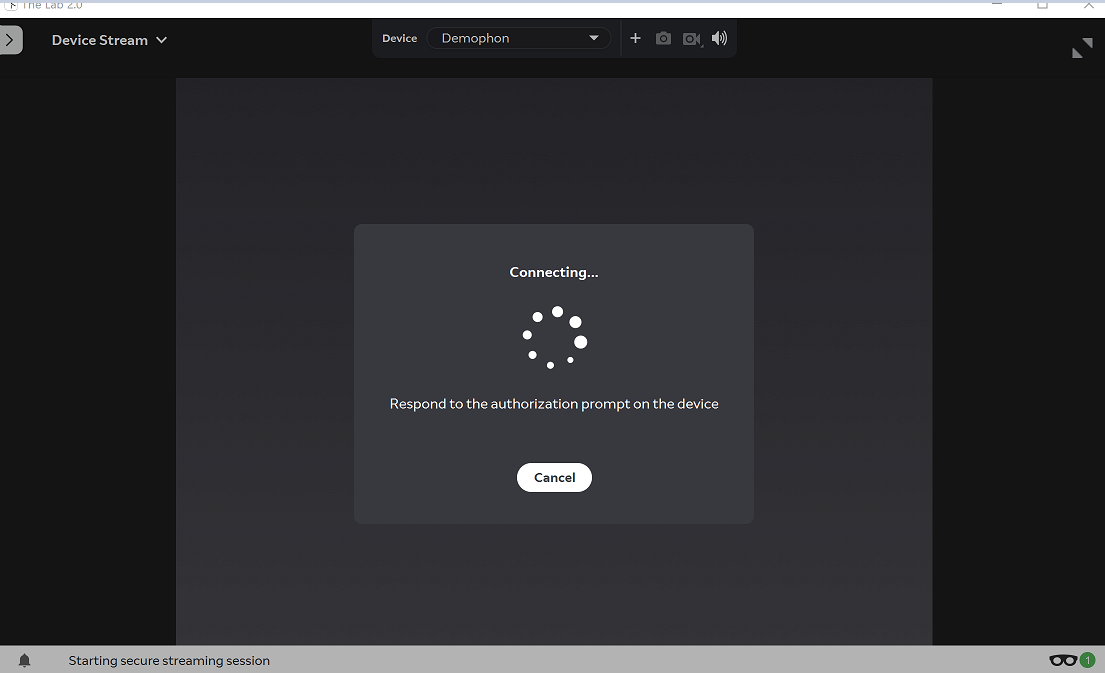 On your Magic Leap 2, a prompt like the below should appear. Click "Accept" to accept the connection and start device streaming.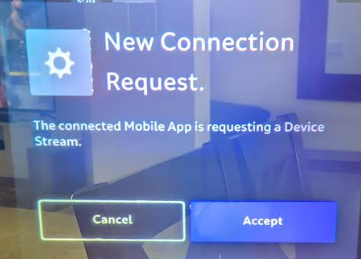 Capturing Content While Using Device Stream
While streaming, you can click the "Camera" icon in Magic Leap Hub to take a screenshot, or the "Video Camera" icon to record a video. These captures will be saved to your computer, not to your Magic Leap 2.
You can find them in the Captures directory. The path to that directory (for a user named John Doe) can be found below:
MacOS
/Users/John Doe/MagicLeap/captures
Windows
C:\Users\John Doe\MagicLeap\captures