Enabling Standby mode for your Compute Pack or Controller can help preserve your device's battery life while not in use.
Enabling Standby Mode
Compute Pack and Controller Standby are both enabled from the "Battery" menu in the "Settings" menu. You can enable or disable them individually - scroll down to the standby option for component you wish to enable standby for, and toggle it on. Disabling standby is done by toggling the toggle back off.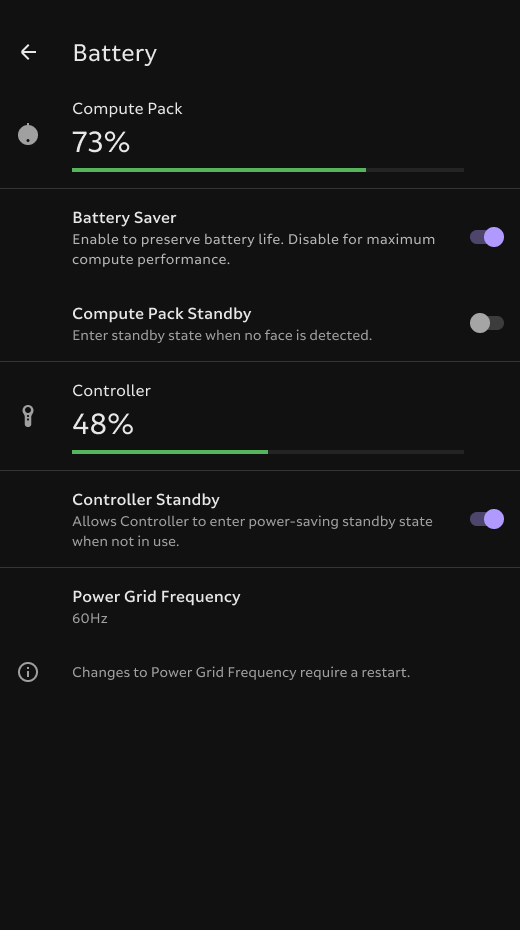 Standby, Sleep and Automatic Power-Off settings
With Magic Leap OS 1.3.0-dev2, automatic sleep and power off settings are available to better help manage your device's battery life. Users can enable automatic sleep after 2 to 60 minutes, with increments of 3 to 5 minutes as available options. When enabled automatic powering off the device can happen after 15 to 60 minutes.