Manage wireless connectivity, input devices, privacy, storage, files, installed apps, and more on your Magic Leap 2 from the Settings Menu. You can access the Settings menu by opening the "Settings" menu from your Magic Leap 2's home screen.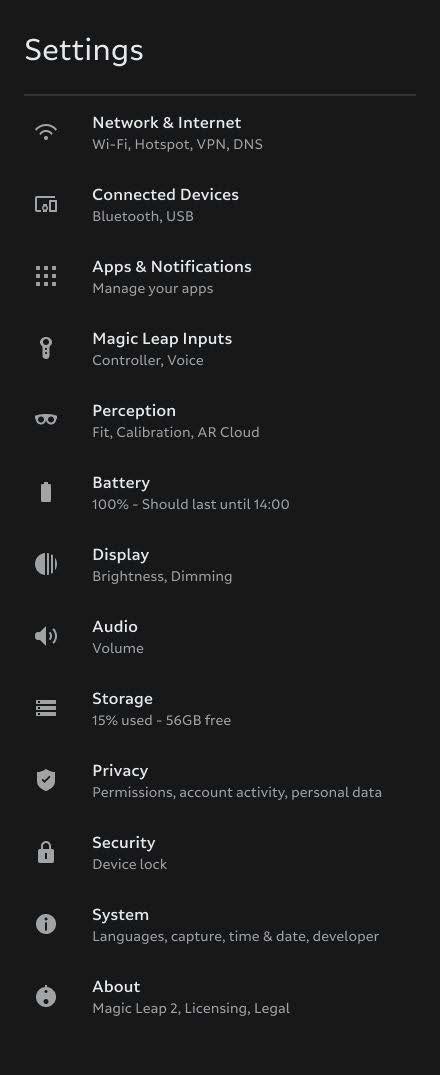 Network & internet
Manage your wi-fi network, VPN, and DNS settings. Learn more in our Network and Internet Settings article.
Connected Devices
This menu manages bluetooth connections with other devices. You can see a list of devices connected via USB-C, and pair new Bluetooth devices. Connection preferences for Bluetooth, such as the name of the Magic Leap 2 device can also be edited.
Apps & notifications
Manage apps and individual app data. You will see a list of recently used apps at the top (and the time they were last used), as well as a button to "See All X Apps" (where X equals how many apps you have installed). Use the trigger on your controller to click this button and see and manage apps installed on your device.
Below this you will see:
Notifications - Customize notifications settings and see app notifications from the last 7 days
Permission Manager - Takes you to the Permissions settings page, enabling you to allow or deny permissions to different apps
Special app access - See apps that have requested or have been granted access to data without restrictions
Magic Leap Inputs
Manage connected Magic Leap peripherals like the Controller.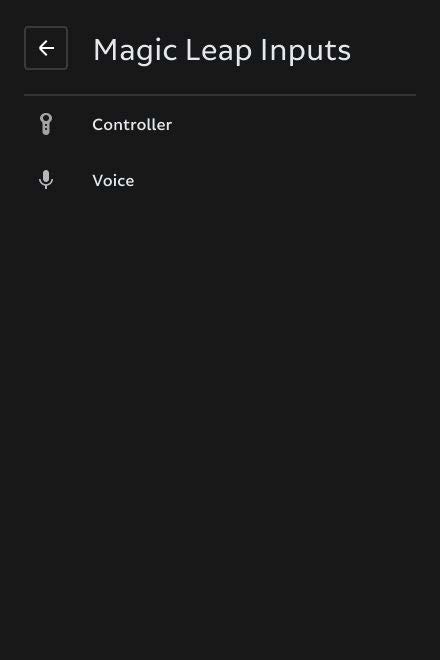 Controller
See a list of controllers paired with your device and their connection status. Use the trigger to select a specific controller and see more information - such as controller battery levels, the controller serial number, and the controller firmware. You can also use the "Unpair" button to unpair a controller.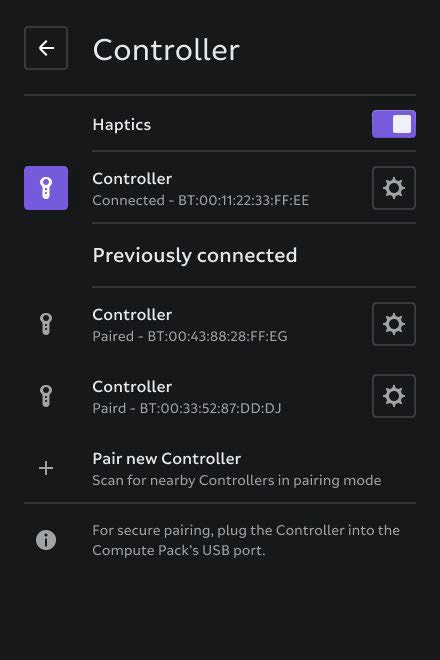 Advanced
Scan for nearby controllers that are in pairing mode and pair them.
Battery
Get more detail on battery level for the device and connected Controllers, as well as information on the last time the device was fully charged, whether or not the device or Controller are currently charging, and the "screen usage since full charge". Standby mode can also be enabled from this menu.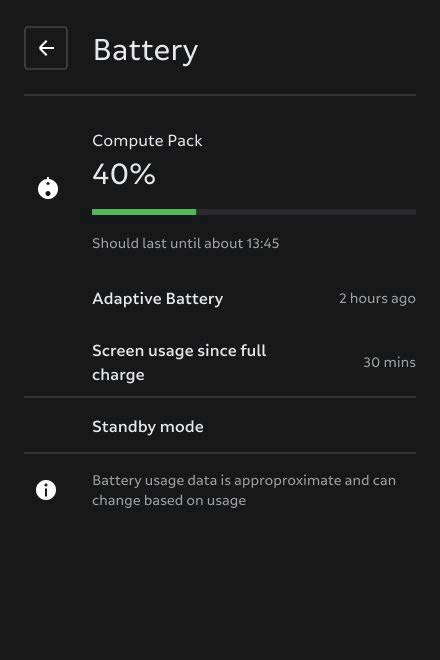 Display
Manage device display settings.
Audio
Control the device's volume via a slider.
Storage
Free up system space, and see the breakdown of apps to files to system storage usage.
Privacy
Manage service permissions of various apps - for example, whether or not app X can utilize the microphone.
System Info
Get more information, and change system level settings - device streaming and capture settings, change the device's language, and perform device resets.
About Device
Determine your device's serial number, it's current OS version, find information about your hardware, get information such as your IP address, MAC address, and activate your device's license.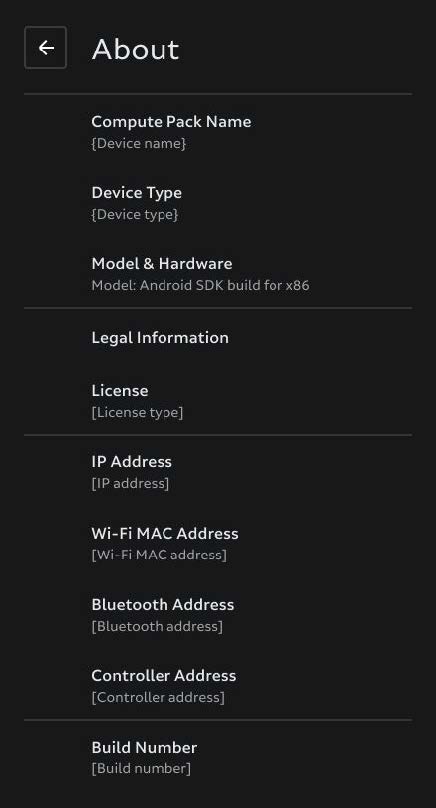 Security
Enable device lock, set how long the device remains active before locking, and set a PIN or password to unlock the device.