Making sure your Magic Leap 2 fits and is worn correctly is critical for comfortable and prolonged use.
Properly Wearing the Device
Putting on the Headset
Remove any head or hair accessories (e.g. headbands or hair bands) that may obstruct the Headset from sitting flush all around the head.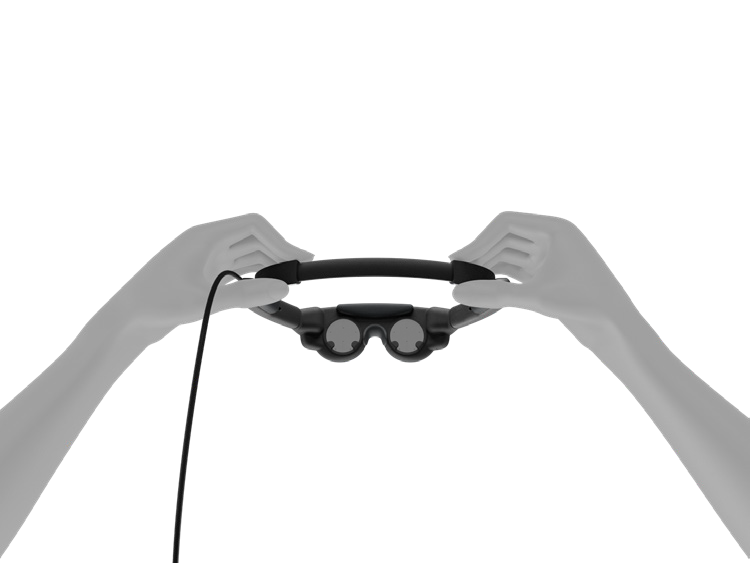 Open the Headset like a pair of headphones by pulling apart the Back Band until it fits over your head. Be careful not to over expand the Back Band.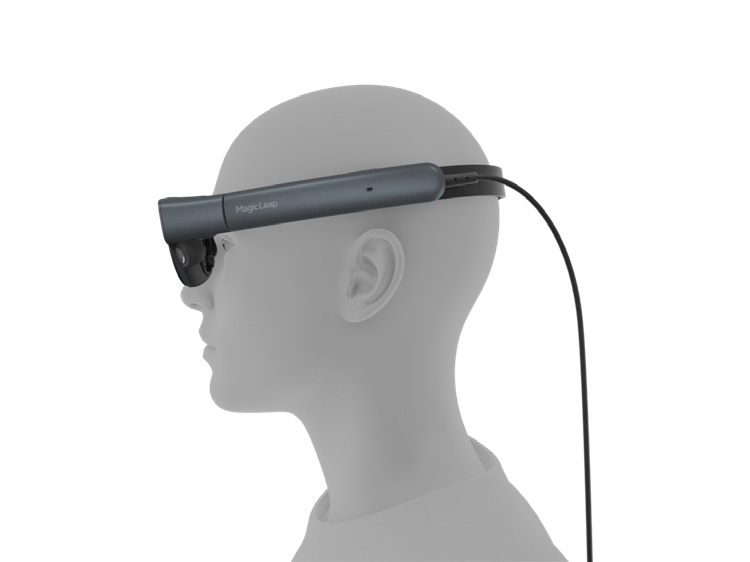 Unlike a pair of glasses, the Headset is not meant to sit directly on your ears. For the best experience, rest the front of the Headset on the bridge of your nose, with the Sidearms angled slightly above your ears.
Make sure the Cable is free and not tangled up in the back of the Headset. Secure the Headset by pushing the Back Band together with both hands. If the back of the Headset slips while wearing the device, simply add the Overhead Strap.
Running through the Custom Fit app, available from the Magic Leap 2 app launcher, will help find the right forehead and nose pads for the best comfort and fit.
Securing the Compute Pack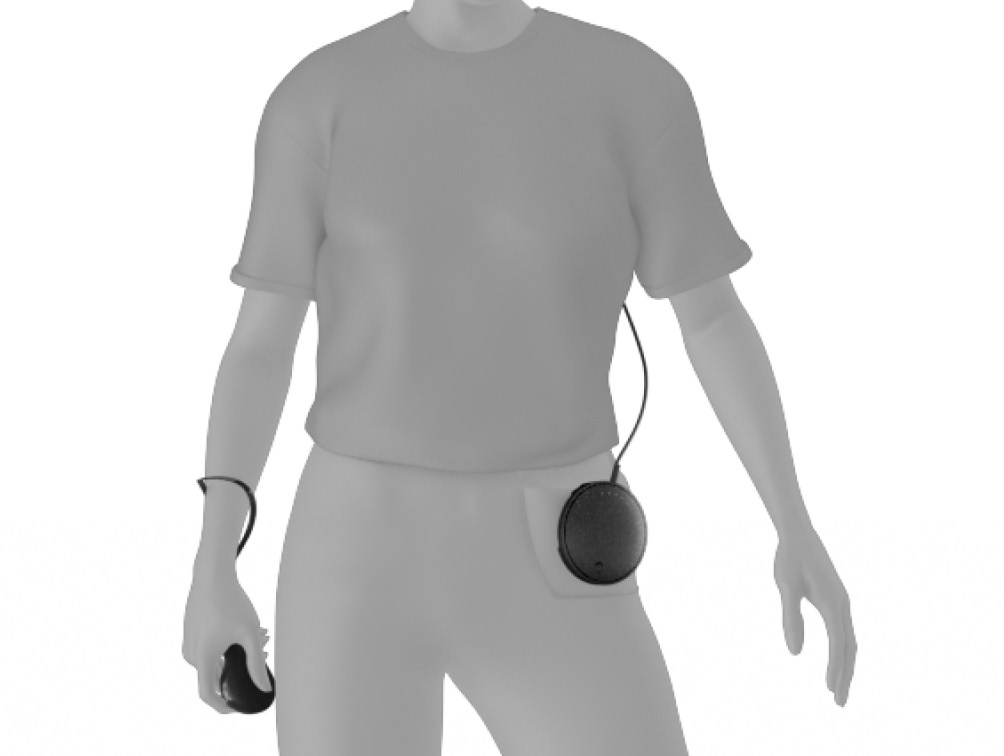 With the Power button on the outside, slide the back-half of the Compute Pack into a pocket or waistband until it's fixed and secure.
Using the Overhead Strap
With the velcro side of the strap facing upwards, thread both ends through the Eyelets on either side of the Headset. Place the Headset back on your head, continue adjusting the Overhead Strap until it's secure and comfortable, then fasten the velcro.
Using the Shoulder Strap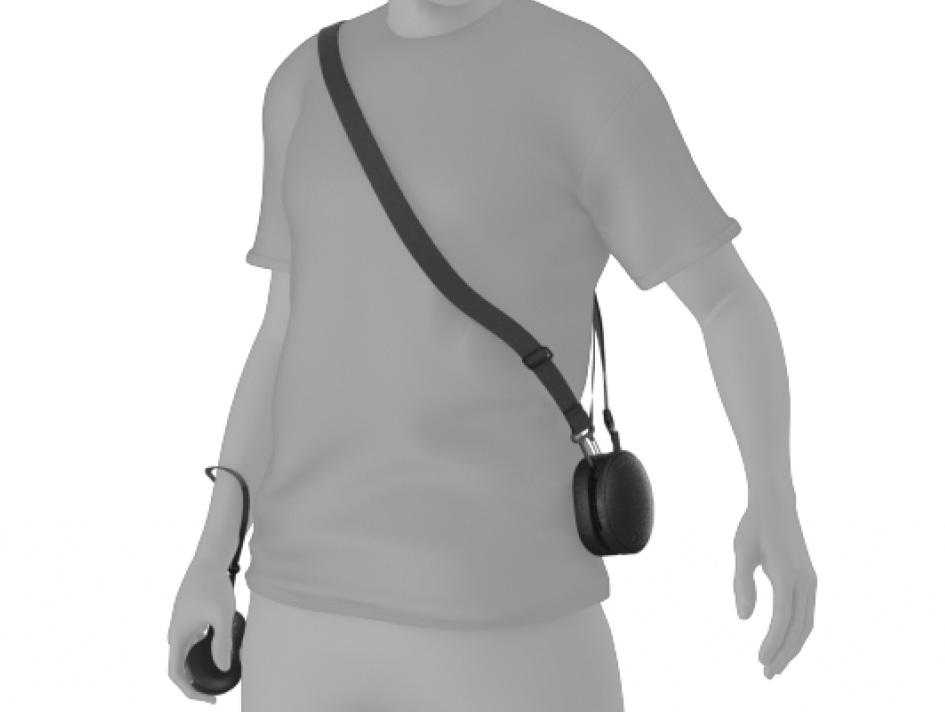 Clip the Shoulder Strap hooks to the Compute Pack posts. Wear the strap over your shoulder, just like a messenger bag. Adjust the strap length for optimal positioning and comfort.