Properly calibrating and fitting your device is essential for prolonged use of your Magic Leap 2. Fitting and calibration can be accessed from either the "FitEyeCalib" app on your device's home screen, or by opening the Perception menu (the headset icon in the lower-left of the home screen) and selecting "Quick Fit".
You will have three options to choose from - Wear, Fit, and Calibration. The Wear menu provides visual guides on how to wear your Magic Leap 2, see Wearing Your Magic Leap 2 for more information. This article will focus on using the Fit and Calibration features.
Device Fit
Our Device Fit guide will walk you through the best nose and forehead pads to use with your Magic Leap 2 for the most optimal, comfortable experience.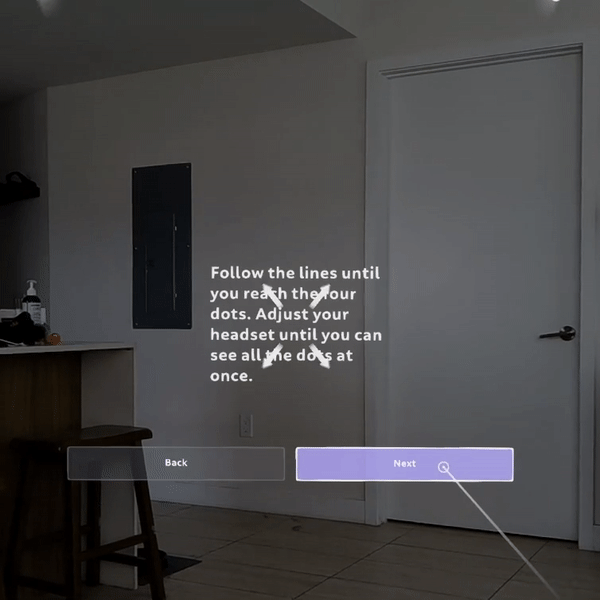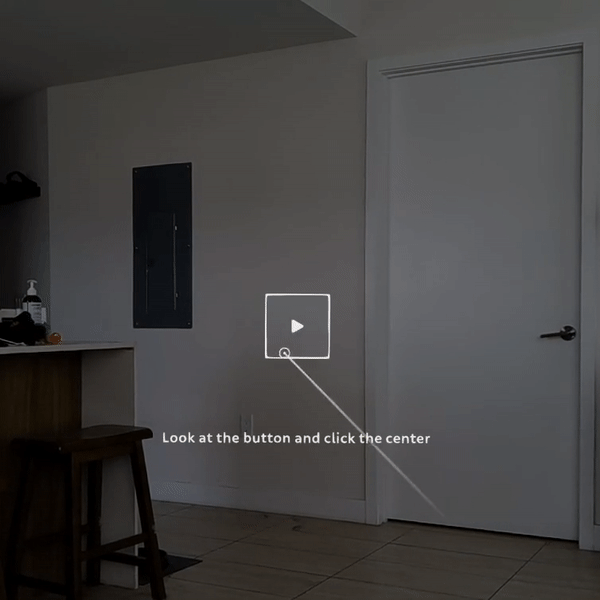 Calibration
You can calibrate your device to better track your eyes. If you're familiar with Magic Leap 1, calibration works similarly. You will be asked to move your eyes, following and focusing on a moving object.