Starting with Magic Leap OS 1.2.0, Magic Leap 2 users with a Developer Pro or Enterprise license can set their devices up to support multiple user profiles. This feature can be enabled from the Settings menu. This feature is currently in a "preview" state and not all functionality may work as expected.
Enabling Multiple User Support
Go to "Settings > System"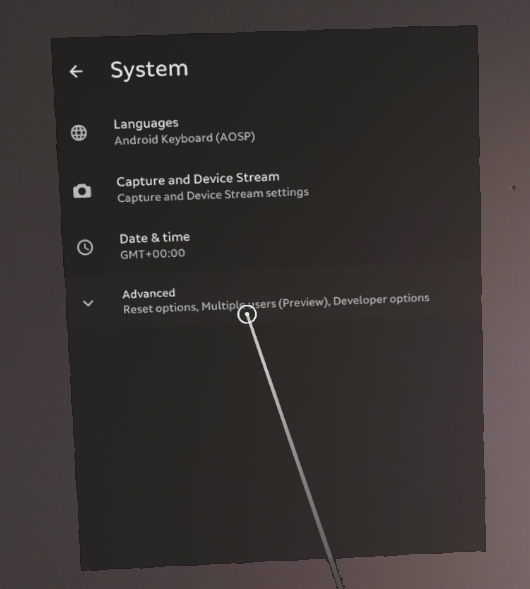 Select "Advanced", more menu options will appear
Select "Multiple users"
In the "Multiple users" menu, toggle the "Off" toggle on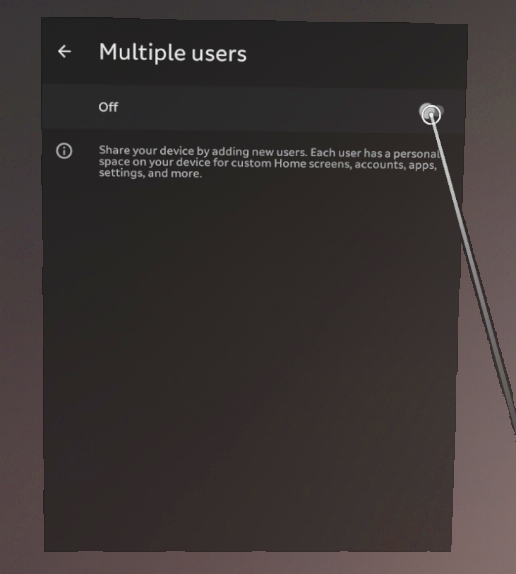 Creating and Modifying Users
You'll then see a list of users on the device (including a Guest account)

Selecting the gear icon next to an existing user lets you:

Rename the user (note: the "Guest" user cannot be renamed)
Delete the user (note: the "Guest" and admin users cannot be deleted)

New users can also setup profiles, run custom fit and an option to setup a device lock
New users can be created from the Settings and from the device lock screen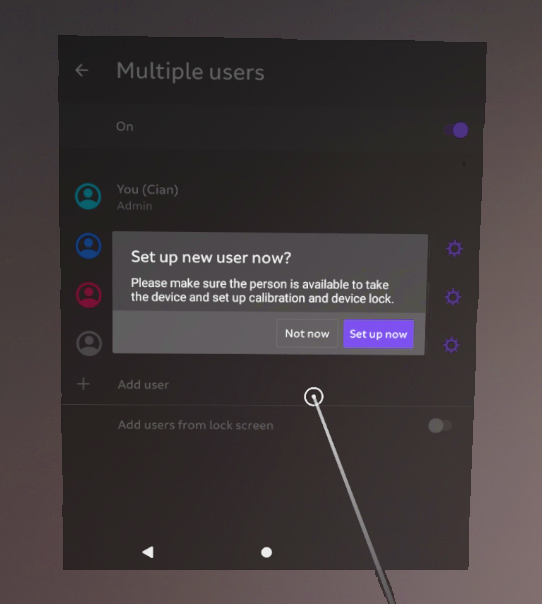 Switch Users
You can switch to a different user profile by going to the "Multiple users" menu and selecting the user profile you wish to use
User profiles can also be switched by select the Magic Leap meteorite icon from the app launcher and select "Switch user"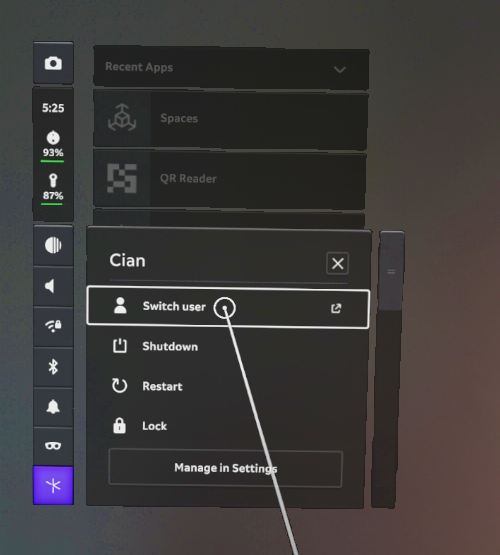 Users can be switched from the Lock Menu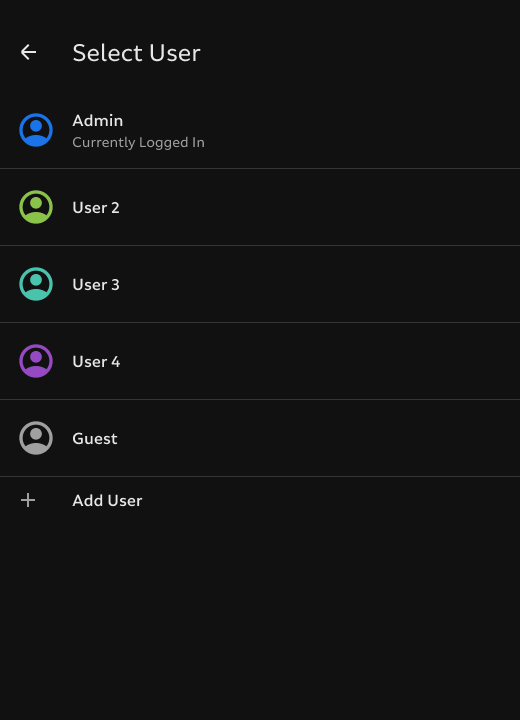 In order to enable the capability to switch or create a new user from the lock menu, enable the "Add user from lock screen" toggle
Notes and Known Issues
There is a gear icon next to the Guest user, selecting this brings up a blank menu
Users are unable to delete themselves; only the admin is able to delete users
The admin user is required to unlock the device on boot-up, we recommend leaving the device on to avoid this issue when multiple users use the device